NEW! NEOLIFTING© BUCCAL TREATMENT
75 minutes $400
The "natural facelift" that Meghan Markle, J. Lo, and Kate Moss are OBSESSED with!
The Neolifting© Buccal Treatment is a specialised, innovative manual technique that lifts and sculpts the face, neck and décolletage. 
Utilising the body's natural resources for rejuvenation and non-invasive correction of age-related changes through skillful manipulations of facial muscles and selected bones of the skull.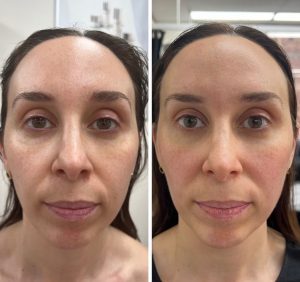 We incorporate the synergistic application of 4 manual techniques:
breath work and manual lymphatic drainage
sculpting & modeling massage
intra-oral (buccal) massage
head massage
Benefits of the Neolifting© Buccal Treatment:
Non-invasive skin rejuvenation
No downtime
Deeply relaxing and toning the facial muscles
Visibly reduces fine lines, wrinkles, uneven texture (while giving you full control over your facial expressions)
Muscle lifting
Anti-stress effect
Passive fitness of facial musculature
Reduction of water retention (bye-bye puffiness!)
Improves skin quality and facial posture
Reduces age-related structural and tissue changes, spasmed muscles of the neck and the face, and formation of wrinkles.
Alleviates tight jaw and TMJ symptoms with light osteopathic techniques